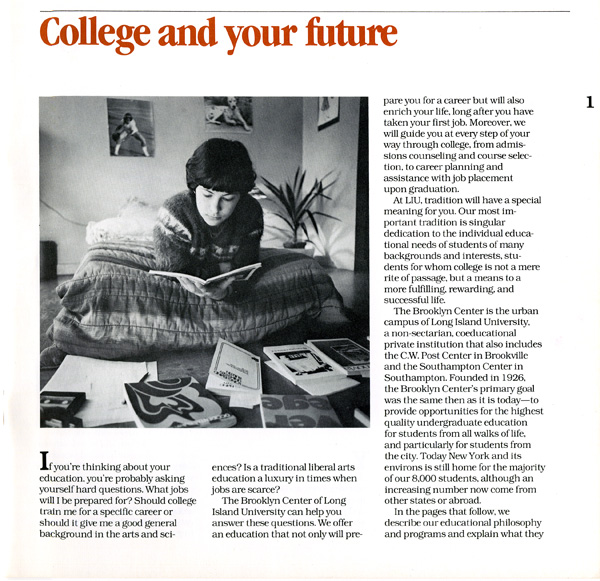 Both projects were done via Barton-Gillet, a college marketing agency. Two schools, two problems, two concepts.

For Drew, seen above, changing its image from a seminary school to liberal arts, we asked high school students to educate themselves about educating themselves. We wrote all the copy in our own, non-flowery, dick-n-jane style. Clarity, not verbal flourishes, was the goal.

LIU, left and below, was a different story. A city school with a no-frills approach. Copy was provided. Our visual style, with simple, clean easy-to-read typography, was on the mark.

Each project deserves—no, demands!—its own vsual and verbal point of view. One college is not another college. Schools, like retail stores, like industrial products, or consumer products, each gets its own treatment, or if you prefer, its own brand.